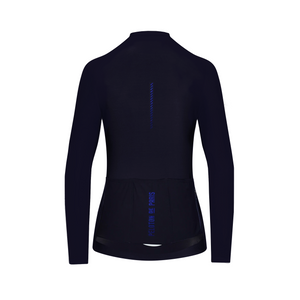 Sprinteur Long Sleeve Jersey | Navy
NOTE: This jersey has its proprietary race-fit. Buy 1 size up for a more relaxed fit. This is a unisex item. Women should consider ordering 1 size down for a race-fit.
Summer is winding down. The days are getting shorter. The mornings are a bit cooler. The weather is a little less predictable. Our Sprinteur Long-Sleeve Jerseys are an essential piece for making the transition from summer to fall.
Made with a lightweight, fleece-lined Italian fabric to take the edge off a chilly morning, yet breathable enough to remain comfortable when the day warms up.
Now available in ochre, navy or black. It is the perfect mid-season jersey that fits any cyclist's wardrobe.
---